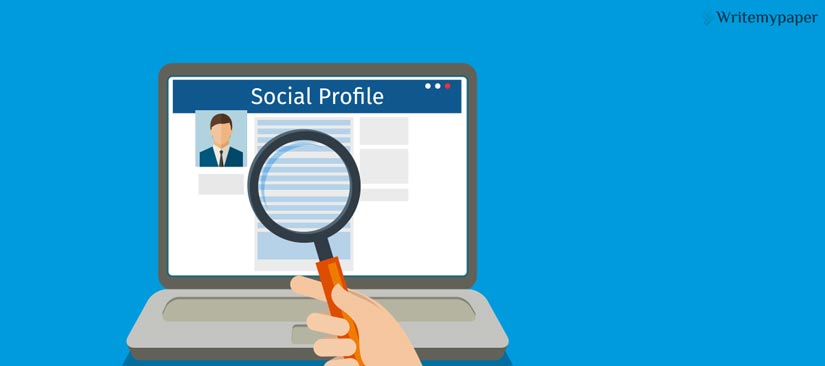 A profile essay can be modern and interesting, surely if it is well-written. How to write a profile essay? It requires both the objective approach to the information as well as an expressive way of writing with the high level of creativity. It has to inform, but in a specific way.
One should take into consideration the interests of the audience and find the way to interest them, create a certain impression and inform with the facts they have not heard before. No matter if it is about the person, an activity or certain place, it has to vivid and to give the clear visual portrayal.
As you may have already understood, it is quite important for the profile essay to select the subject to write about. In addition to the online sources and the library sources, you should be more modern, specific and check the periodic publications, look around to find the inspiration in real everyday life.
If you do not know what to start with, draw circles under titles "Introduction", "Body" and "Conclusion" and then try to fill them in with the details about your subject.
Compose the interview questions and make sure you select the place with the minimum of distractions. Write down notes, but also observe the way the person behaves. After a rough draft, you will be able to add those details to make the essay more real and interesting.
Before finishing of your essay, make sure that you beginning is catchy and interesting. Read the paper and see if you get the full image of your subject via its physical characteristics, as well as some subjectively observed details.
Make sure that your summary leaves the strong impression in reader`s mind.
If you feel that "it is not it", you can ask our writer to revise your paper for you. He or she can also write the paper for you from scratch and all the specific details will be provided via direct communication. This will be a useful experience for you!
How to Get a Profile to Investigate On
So, now we have determined how to write a profile essay but omitted the most important thing, which is: how do you get to know a person, a place or a thing you are writing about? How to observe and investigate them in order to proceed with writing and have a success in the class as a result?
Profile Essay on Someone
Firstly, let us talk about an essay about a person.
There are two persons presented in an essay: a profiler (practically it is you, a person how is interviewing a chosen one to give a clear image of them) and a person who is being interviewed. However, no matter how you are positioning your person in this essay, all you can do when mentioning yourself is simply to sign it in the end.
Do not be disappointed, your main work will be presented in the nice feedback on your paper and the good comments as well as thankful words from this person.
Nevertheless, a profile essay is to be centered around the way of life and significant events of the interviewee: state why is that person so important to be written about, why did you choose you take this person your main character in an essay? As soon as you prove it with a good style of your paper there will be no qualms remained.
A good thing is when a person you need to write about is close to you or when you know them for a long period of time already. In this case, nothing is better than just to approach them and have a nice talk while writing down all the appropriate answers to really interesting questions.
Note! Question to ask must be really interesting. Find out what this person likes to do in life, in which hobby they have succeed, which situation have discovered the best merits in them and helped them to develop as a person. You may include your own observations as well because it really gives a discrete point of view and perception of the same person.
In case you did not know the person before it might be a challenge for you. But who does not like challenges? Find a good approach to have a nice talk with a person, for this you may need a good explanation of what you want to write there and how it will look like.
You do not need to know how a complete essay should look like already but encouraging the person to talk about their best moments by giving them a good impression of what is the main notion of your essay will be highly appreciated.
A good trick will be to add direct citations of that person, this will make your writing more intimate and the reader will feel like talking to a subject of an essay directly which is a plus already.
Avoid using "You" pronouns. This is considered to be highly arrogant and old-fashioned so it will not add you any points. Instead you may say "I" and "We" which will be politer and point out your fruitful collaboration.
Profile Essay About a Place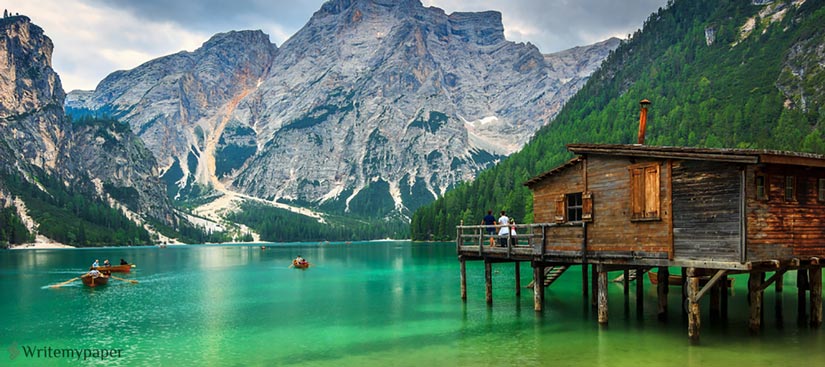 Have you got a task to write about a place? It is a good opportunity to use your imagination!
As in the previous option, an essay about a place can be written in different way: the first one if you have been at that place or can physically visit it within a short time period or the second one, when a place is too far away or exists somewhere in the fantasy world.
To be honest, the chances to succeed are pretty equal, no matter if you have been to a place already or just dream to visit it. The most important skill here is your depicting skill.
What is to be added in both cases? A clear and bright description of a place, of course. Not a single reader will be fascinated if you passionately write about the place adding minor details like a sunshine on reflecting the windows of the houses or a nice breeze of wind sounding within the bushes. That is why, a good knowledge of not only the surrounding things but also their direct collaboration with the nature and people will conceive that harmony you are aiming to reach in your essay.
Do not be afraid to distract from the topic and illustrate a little girl riding a bike around a fountain at that place – such things only add it to the charisma (if such word really applies to places) and make the reader strive to see it with their own eyes!
Enjoy your writing and it will come naturally!