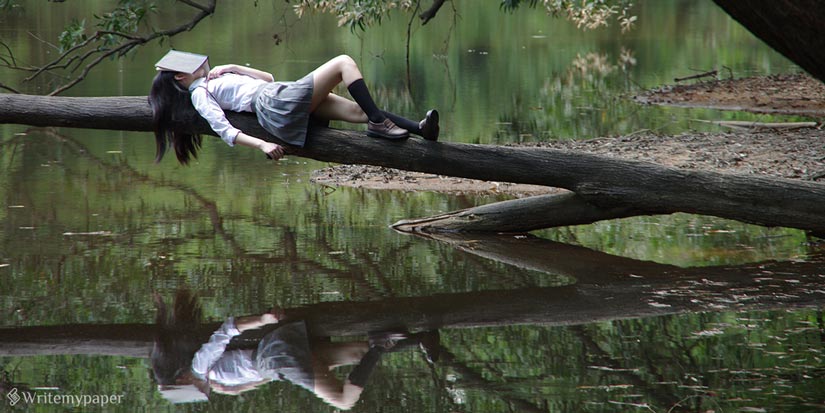 Many students do not see any difference between such assignments as a book report and a book review. However, the difference exists. The book review is written usually to estimate a new literary work, point out its advantages and disadvantages, and tell about main points discussed in it, while the book report implies the writing of a kind of summary that generalizes the information stated in the book. It is usually from 250 to 550 words.
In that regard, it is extremely important to not confuse these two types of assignment and understand the requirements and expectations for each of them. In this article, you can find a detailed description of points that can be included in your book report, what should be considered while reading the literary work, and what has to be omitted.
Before You Opened the Book
At the beginning, when your book still lays on the table and you have just a vague idea what you are going to read about, think over the components of your future report.
In the first place, you have to gather such general information as an author's name, a literary work's title, all the data about this very publication (year, place, number of the pages in this edition, and the publisher itself). All these can be easily found in the beginning of the book or on the Internet (google it, open Amazon or any other website where the book is sold).
You can begin the report with a kind of quotation from the literary work, or they (quotations) can be inserted into the text evenly when you want to support some fact or idea.
Afterward, set such questions to yourself and write down the answers and results:
Book's author: What is the background of the author? What has he or she yet written? Have you read his/her books at all? if yes, then make short notes about these books;
Genre: What are the peculiar properties of the literary work? In other words, identify the genre (fiction, biography, sci-tech literature, stage play, etc.). Then, decide who is the audience for this book. Also, note whether you like this type of books, or not;
Title: What overall effect does the book's title have on you? Is it informative or does it only give a hint regarding what is going to be discussed?
Cover and Pictures: What is your guesswork regarding a book's cover? Does it tempt you to read the book, or quite the contrary? What kinds of images are contained in the book?
The Journey Has Started
Did you know that all this time you have been reading in a wrong way? So, prepare a notebook and a pen because you are going to write a good deal of useful things regarding your book report.
For example, when you are reading a kind of fiction, be ready to make notes about the main characters, their traits, and particularities. The same you can repeat for the bibliography. If you are reading a sci-tech or scientific book, write down all significant and noteworthy lines highlighting the main idea or describing the characters. Later, as it was already mentioned, this data can be used as direct quotations.
Questions to answer at this stage:
Characters: main information about every character and your personal attitude to him/her;
Ideas: what is the guiding idea of literary work? Did you learn something new from this message?
Quotes: these parts are more advantageous to demonstrate your thought on literary work and support the main idea.
Finally Writing
Name the book and its author;
Then, you can generalize what new you have gained from the literary work;
After that, you can summarize the plot of the book. It is better to list what you liked about the book and then what not. Mention your intention to recommend this book to your friends;
In the body of your report, discuss:

characters (mention moments symbolic for them, insert direct quotations to justify your thoughts);
major themes (what problems does the literary work reveal? Did the author express good his/her ideas with the help of artistical means?);
specific matter (choose any point to consider and discuss it comparing to other works of this author, expressing your emotions while reading).
I hope these pieces of advice will help you get the best mark for this type of assignment!